EMBUTIDOS SANTA CRUZ DE MONTES
IN THE HEART OF 'EL BIERZO'
Located in the northwest of the Iberian peninsula, El Bierzo is a region which acts as a border between Castilla y León and Galicia. With a long tradition of cold meat production, this region has an unsurpassable microclimate which cures our products to perfection.
Embutidos Santa Cruz de Montes was born in this region, a family company founded in 1990 which has been producing cold meat products from this part of the world ever since.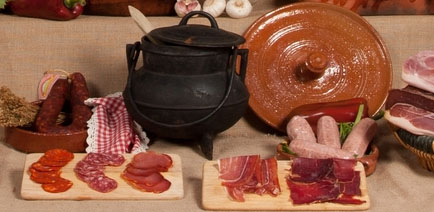 "The balance between tradition and technology"
_________________________________
Our products are the result of the best of both worlds; the combination of traditional methods, the latest technology in the meat industry and top-quality ingredients, all controlled throughout the entire manufacturing process to ensure finished products of the highest quality.